Primary Care Services
Our volunteer physicians and nurses donate their time to treat patients and provide the highest quality medical care possible. They strive to treat and provide solutions for existing conditions in addition to routine preventive care, including physicals and other recommended examinations.
Behavioral Health Services
We provide access to mental health care for low-income adults including diagnostic services, counseling, and medication. Volunteer counselors, psychologists and psychiatrists support the Behavioral Health program by donating their time on-site.
The National Institute of Mental Health estimates that nearly one in five people suffer from mental illness. Mental health disorders can be exacerbated by stress and studies show that low-income individuals are more likely to have higher stress levels. Mental illnesses can include addiction, depression, anxiety and more.
Pharmacy
We run an in-house pharmacy that provides you with most medications at no cost. The pharmacy can only dispense medications prescribed by physicians at the Volunteers In Medicine Clinic. We fill and dispense prescriptions during clinic hours only. Please do not wait until you are out of medication to request a refill; plan ahead and allow at least 72 hours for refills. Please note that we are unable to dispense controlled substances.
Women's Health Care Program
Routine gynecological care, including the annual well-woman visits and other women's health care is provided at our clinic or arranged for in the community. We also provide mammograms through the Breast and Cervical Cancer Program.
Diabetes Management
We offer one-on-one counseling for diabetic patients. We provide blood glucose monitoring, self-testing tools and classes to educate patients living with diabetes on lifestyle habits and self-management best practices. Our goal is to provide you with the tools and knowledge you need to reduce the complications and health issues associated with diabetes. These services are offered both in English and Spanish.
Specialty Referral
When your needs go beyond the care our physicians can provide, referrals to specialty health care providers may be available. Specialists in areas such as dermatology, gastroenterology and cardiology often volunteer their time at our clinic, so some specialty care is available on-site.
If an outside referral is necessary, our staff will assist in facilitating a visit to the specialist if possible, often at little or no cost.
Physical Therapy Services
We may offer physical therapy if you are recovering from physical impairments not caused by a motor vehicle accident covered by insurance or a work-related injury covered by workers' compensation.
Laboratory Service
We have an on-site blood draw so we can draw your blood without sending you elsewhere for lab work. In partnership with PeaceHealth Laboratories, we then send your blood out for the appropriate testing to be done. PeaceHealth Laboratories provides these services free-of-charge to you and to our clinic.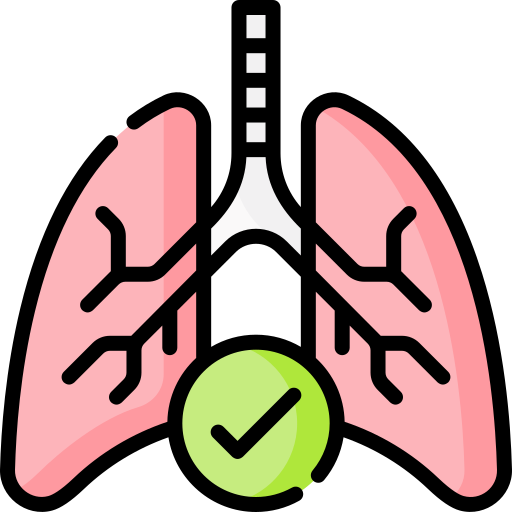 Respiratory Therapy
Respiratory therapy is available for patients who have difficulty breathing, whether due to asthma, emphysema, chronic bronchitis or other pulmonary or cardiac disorders. Our respiratory therapists will help you understand your disorder and teach you how to manage it.
Smoking Cessation
It can be extremely difficult to quit smoking. Our expert counselors will help you break the habit for good with a comprehensive program that includes group education and support, tips and tricks for quitting, and smoking cessation medications when appropriate.
We are here for you
We understand that you cannot live your life to the fullest without access to affordable health care. At Volunteers In Medicine, our mission is to provide our patients with the preventive care and services they need to be healthy and happy.
Income Eligibility
VIM eligibility is based on the average monthly gross family income for the last 3 months. The chart below shows income levels between 85% and 300% of the Federal Poverty Level (FPL), if you fall within this range you qualify for VIM services.  If you have more than eight in your family, add $438 for each additional member. (There maybe other restrictions depending on your type of health insurance.)
| | | |
| --- | --- | --- |
| # In Family | 85% FPL | 300% FPL |
| 1 | $1,033 | $3,645 |
| 2 | $1,397 | $4,930 |
| 3 | $1,761 | $6,215 |
| 4 | $2,125 | $7,500 |
| 5 | $2,489 | $8,785 |
| 6 | $2,853 | $10,070 |
| 7 | $3,217 | $11,355 |
| 8 | $3,581 | $12,640 |
Screening Appointments
Appointments must be scheduled in advance. Call 541-685-1800 and request an eligibility screening appointment. Please be sure to cancel in advance if you cannot keep your appointment so that we may see someone else.
New Patients
All new patients must go through the eligibility screening process and be approved for services before a medical appointment is made. The process takes 15 minutes. Allow 30 minutes for a couple.
Current Patients
All current patients need to be re-screened to update their eligibility every year from their initial screening date. This appointment must take place prior to medical appointments past the original eligibility expiration date.
Insurance
We do see patients at the VIM doctor's office who have medical insurance with a deductible of $2,500 or higher and meet VIM income requirements.
Motor Vehicle Accidents And On-the-Job Injuries
We do not see patients at the VIM doctor's office whose medical condition is related to a motor vehicle accident and/or an injury that involves Workers' Compensation Coverage.
What to Bring to Screening Appointment
The following information is required at the time of your eligibility screening appointment: You will be rescheduled if you do not have all the required information at the time of the screening.
Proof of residency for Lane County, Monroe and Harrisburg vicinity. (Bring a photo ID, Driver's License, and documents with your name/address.)
Proof of all household gross income for married couples and live-in partners for the last 3 months. Official verification/documentation of the following items is required:

Pay stubs for individuals and couples, for the last three months
Income from unemployment
Social Security, pensions, and related retirement income
Child support and alimony
Interest income, income from rentals
Other income from other source
For higher education students receiving loans and grants for school:
Copy of the loan or grant
For self-employed: bring official proof of the following items:
Profit and Loss Statement-monthly or quarterly for the last 3 months
Income statements or ledger of monthly income for the last 3 months
Business bank account statements showing deposits for the last 3 months
Tax return (applicable only early in the year)
Not Eligible For VIM Services?
Other agencies in the community can provide medical care to those patients who are ineligible for VIM clinic services. Contact us to learn more or with any questions.
Providing Life-Changing Healthcare for Adults
Take a look at just some of the inspiring stories from our neighbors, friends, and community members that showcase the transformative healthcare for women, men, and children provided at Volunteers In Medicine (VIM). You can make a difference in our community by giving the gift of health through donating or volunteering today. Your support enables us to continue providing essential healthcare for everyone, ensuring they receive the care and attention they deserve.
A patient story: treating the whole patient at VIM
Free from pain: VIM patient Tami Parrish
Double knee replacement with the help of VIMEd Patterson says he doesn't like to be the...
read more